What To Carry
The ultimate  Packing List everyone should have.
The list of safari essentials below, far from exhaustive, is supplied for reference only, to serve as a general guide. Where possible, luggage should be kept to a minimum due to the weight and space restrictions.
Many camps and lodges will be able to provide laundry service, but usually no more than one item per day, per person. Small personal items of clothing are generally not included in the service.
Documents
Passports (with entry visas);
Health cards (vaccination certificate);
Airline tickets;
Cash;
Travellers' Cheques, stubs and serial numbers;
Credit cards (ex. VISA, Mastercard, American Express);
Photo-copy of passport, visas and travel insurance papers.
Clothing
The list given below containing essential items to bring on your tour is for reference only. We recommend that you bring khaki and green coloured clothing, or at least something in earthy tones. Bright colours should be avoided while on safari, though they're perfectly fine for the coast and Nairobi. Blue clothes tend to attract certain insects. Please note that camouflage-patterned clothes are illegal locally, because they are worn exclusively by local soldiers.
• Trainers or walking shoes
• Flip flops
• Hat (especially important when the sun is strong, between 11am and 3pm)
• Jacket or windbreaker
• Sweater, sweatshirt and fleece jacket
• 2 pairs safari trousers or chinos
• 2 pairs safari shorts
• 4 pairs sport socks
• 3 short sleeve shirts
• 1 long sleeve shirt
• 2 T-shirts
• Nightwear
• Swimwear
• 1 pair casual evening trousers for men or evening outfit for ladies
Toiletries & Medicine
• Malaria prophylaxis
• Prescription drugs (ideally 2 separate lots, with a list of their generic names)
• Motion sickness pills
• Insect repellent (containing DEET for mosquitos)
• Sun screen (SPF 15 or higher, especially important between 11am and 3pm)
• Lip balm
• Shampoo and conditioner
• Deodorant
• Toothpaste and toothbrush
• Hair brush and comb
• Electric or hand razor
• Emery board and tweezers
• Hand lotion
• Feminine hygiene supplies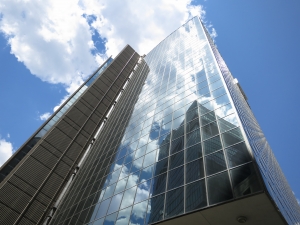 Other Supplies
• Sunglasses with case
• Prescription glasses (and a spare pair)
• Portable torch/flashlight (with extra batteries)
• Batteries (for electronic equipment)
• Adaptor and converter plug set, if needed (the electricity supply is 240 Volt, 50 Hz). Sockets are usually square 3-pin.
• Alarm clock
• Money belt or pouch
• Pocket knife (prohibited in hand luggage during air travel)
• Binoculars (very important, one per person)
• Hiking day pack
• Snacks
• Books, magazines and/or journal
• Small sewing kit
• Small scissors (never in hand luggage)
• Pen and paper
• Travel wash tube or bottle (for small items of laundry)